About the authors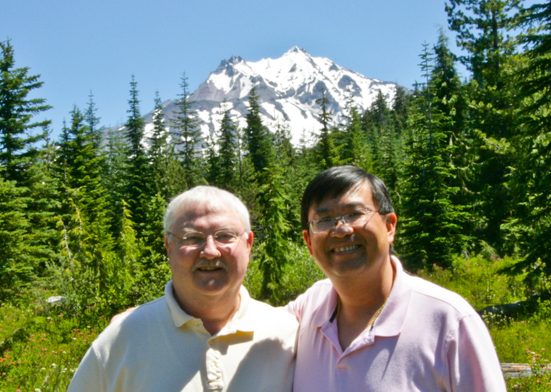 Music, food and photography are at the center of Charles' life. He performed with the Dallas Symphony, Dallas Opera and was assistant principal bassoonist with the Fort Worth Symphony for more than 20 years. When Charles and Victor moved to Baltimore, Charles created Lone Star Personal Chef and Catering Service and taught cooking classes at Williams-Sonoma. Now in Salem, Oregon, Charles is a Realtor with Coldwell Banker Mountain West Real Estate, taught cooking classes for children at the A.C. Gilbert Discovery Village, and owns and operates Charles Price Photography.
Writing, editing, design and photography are the focus of Victor's professional career as a journalist. He has worked at the Austin American-Statesman, Fort Worth Star-Telegram, Baltimore Sun, and is now an editor at the Statesman Journal in Salem. As an only child, he grew up in Bangkok, Thailand and Singapore and helped his mother, Pranee, in the kitchen, learning to cook the dishes of his homeland, and has developed a passion for wine, photography and the outdoors since moving to Oregon more than seven years ago.
Victor and Charles are the co-authors of TheTasteofOregon.com, with Vic's mom, Pranee, often contributing recipes and cooking techniques on preparing Thai food. Longtime partners, the couple lives in Salem, with Pranee and their three lovable dogs.