There's nothing more distinctive about Oregon than the coffee-crazed culture here. And what could be more signature Portland than a marriage of coffee and spirits? Just leave it to the creative folks behind Portland's Distillery Row, a handful of innovative small distilleries who are making handcrafted, locally distilled spirits in the inconspicuous neighborhood of small warehouses and light industrial buildings in Southeast Portland known as the lower east-side industrial district. With more than twenty unique liquors, the six independent distilleries make everything from vodkas, gins, rums and whiskeys, to the more specialized spirits such as absinthe, aquavit and flavored liqueurs. And now they're brewing up distinctive batches of coffee-flavored spirits.
"Coffee is as ubiquitous in Portland as is rain and great food," says Distillery Row President Michael Heavener. "It's something we both take for granted and yet appreciate on an intimate level. It was only natural for the local distillers to gravitate toward including coffee in their creations. And in the typical Distillery Row style, no two distillers had the same approach, which always makes for an interesting experience to contrast and compare the various spirits. There's something for everyone."
Here's a list of their latest coffee-flavored creations for you to try:
Local Roasters by New Deal Distillery – Local Roasters is a series of coffee liqueurs created in collaboration with small coffee roasters in the Central Eastside Industrial neighborhood. Each liqueur starts with different choices of coffee origin, roast and roaster technique. The coffee is brewed and blended with batch-distilled spirits from copper stills, and sweetened with cane juice and agave nectar. The resulting product is distilled at 25% so the coffee liqueurs can be enjoyed by themselves or to enhance cocktails. Coffee liqueurs are available in the tasting room and will soon be available for purchase in liquor stores around Oregon.
Deco Coffee Rum by Deco Distilling – The owners of Deco Distilling have been long time coffee enthusiasts – one of them even worked for many years as a barista in various coffee shops. Deco Coffee Rum was an obvious choice for the pair and was created to appeal to the strong-coffee and spirits aficionado, "something that we would find ourselves drinking often." They use Portland-roasted Arabica beans, and keep their new Deco Coffee Rum at the standard 80 proof, all while maintaining a smooth and rich coffee taste without the sweetness of a liqueur. So rich and smooth in fact, that the spirit just won a Silver Medal at the 2011 San Francisco World Spirits Competition.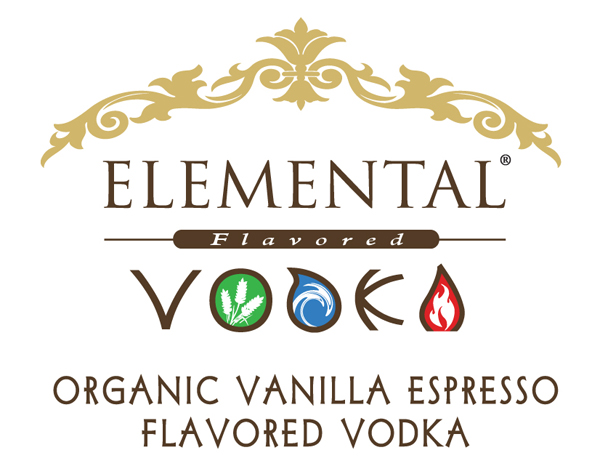 Vanilla Espresso Vodka by Highball Distillery – Released in December 2009, Elemental Vanilla Espresso Vodka is a twist on the familiar Elemental organic vodka from this brand. Infused with fresh, organic vanilla and espresso beans, the vodka offers a subtle flavor not found in other vanilla vodkas; Using hand-made, eco-friendly production practices characteristic of Highball Distillery, the latest vodka at 70 proof could be consumed straight or as a new addition to favorite cocktail recipes.
House Spirits Coffee Liqueur by House Spirits Distillery – This spirit project started with many conversations between House and Cellar Door Coffee Roasters, a cafe and roastery just blocks away from the distillery. The initial house batch was released in August 2010, and the product has since come to include carefully sought after ingredients, such as double distilled, un-aged rum made from organic Hawaiian turbinado sugar, cold brew organic Guatemalan coffee provided by Cellar Door, syrups, cinnamon and orange peel, resulting in a coffee flavored liqueur that measures in at 16% alcohol.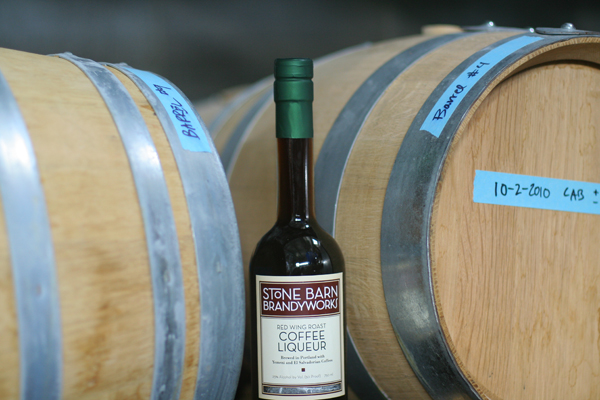 Red Wing Roast Coffee Liqueur by Stone Barn Brandyworks – The coffee liqueur is a blend of "Nombre de Dios" El Salvadoran coffee,  estate grown, and a Yemeni coffee from the Sanani region. The coffees are roasted by Stone Barn's neighbor Marigold Coffee.  Infusing a house-distilled pinot noir brandy and pear/apple spirit with the fresh roasted beans, this 50 proof liqueur offers hints of vanilla, cinnamon, chocolate, citrus, and tobacco.
For more information about the distillers mentioned above, their tasting rooms and hours, click on the website links below:
Category: Cocktail, Distilleries

Victor Panichkul is a journalist and writer by training; a cook, wine lover and photographer by passion; and a lover of the outdoors since moving to Oregon more than 10 years ago. He is a native of Bangkok, Thailand.