Tag: Barbecue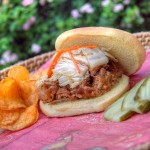 You don't have to fire up the grill for great barbecue baby back pork ribs or pulled pork barbecue. It will take longer, but you can just sear the meat in a pan and then plop it in the crock pot (a.k.a slow cooker), add the barbecue sauce and let it slow cook for most of the day. You'll be surprised at the results. And while we're on the subject, I just can't understand why anybody would by barbecue sauce. It's just so easy to make and it's so much fun to improvise.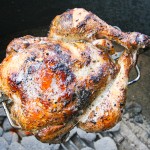 Back home in the good ol' US of A, we have our own ways of grazing through the 4th of July. Inevitably, most celebrations will be outdoors and around some sort of grill, as it should be. Hamburgers, hot dogs, grilled meat and chicken, barbecue, potato salad, cole slaw, deviled eggs, ice cream, strawberries, blueberries, baked beans, oysters, lobster, crab, to name more than a few likely table-toppers, depending on where you celebrate.
It's 3:00 in the morning, my eyes spring open and my brow furls. "Did I double, triple or quadruple the fish sauce in that recipe?" The question flashes through my mind like a nightmare fueled by too much pizza with "the works" plus double onions, anchovies, jalapeños and pineapple.