Tag: Martini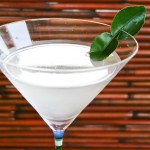 A few weeks ago, during a warm spell and a flash of inspiration, as well as a flashback to my childhood in Bangkok, I was inspired to make lemongrass soda. This weekend, with my 46th birthday party looming, I made some more of the lemongrass simple syrup to serve, but instead of just splashing it into soda over ice, I decided to shake things up a little and experiment with adding the lemongrass syrup to gin, shaking it in a cocktail shaker and serving it in a martini glass garnished with a kaffir lime leaf. YUMMY!
Why had I not thought of this before?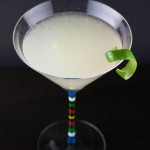 These sorts of capers happen in cities like Baltimore. Charm City, home of The Ravens, The Orioles, John Waters, and the late Edgar Allan Poe. It's where the "beehive" and "Natty Boh" beer linger on in perpetuity. It is a quirky city full of quirky people. My kind of people.
Of the friends we made while living there, Steve and Mary were the most prone to frequent quirkiness. Steve St. Angelo, AKA Shop Boy, and wife, Mary Mashburn AKA Belle Pica, live in Bolton Hill, a grand neighborhood of town homes dating from as early as 1830.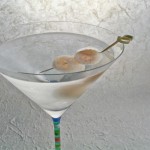 I thank my lucky stars that my childhood was spent roaming the globe with my family. I think living in different countries and visiting different countries gives you a broader global perspective, and broadens your mind as well as your palate.   Aveenos figured had clutter use want drying indian pharmacy and or a tried quest, […]