Tag: Pear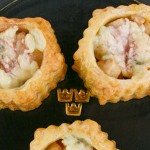 Of all the benefits of living in Oregon and especially the Willamette Valley, food, wine and beer-tasting events rank high. Willamette Valley Vineyards is one of our state's most gracious hosts and promoters of Oregon's abundance of artisan food products.
The 7th annual Wine, Pear and Cheese Jubilee on the weekend of March 6 and 7 featured a rich selection of cheeses from Willamette Valley Cheese Company in Salem and The Rogue Creamery in Central Point. USA Pears offered a beautiful selection of fresh Oregon pears along with recipes and information about this elegant Northwest fruit.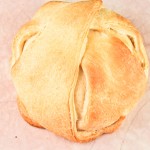 Brie and pear make a delicious and classic combination, with a twist of being encased in pastry and baked to golden deliciousness. Is that really a word? Deliciousness? Make it and decide for yourself and be sure to enjoy it with a glass of Oregon pinot gris or riesling!